Expression Blinds have been fitting blinds for more than 10 years, and in all that time we've been hard pressed to beat the simplicity, versatility and timeless style of venetian blinds. These stylish and adaptable blinds can be found from period buildings to the most modern interior décor schemes, and as well as offering a great variety of materials, colours and styles, they also have a range of practical benefits.
That might make it pretty clear why you should get a set of Venetian Blinds, but here are five great reasons to consider them, just in case you're not convinced yet:
Venetian Blinds Offer Great Light Control and Privacy
Unlike some other blinds types, venetian blinds can be set at any level and can also have the angle of the slats adjusted to allow for ultimate control over the amount of light entering a room. They can be adjusted in real time to match whatever conditions are, and on hot days they can even be set to block some light while allowing clear airflow through the slats.
The way they're positioned also influences how much privacy they offer – when closed fully, they're impenetrable to viewers, and when fully opened, they fold away, revealing the full view of the window and beyond.
Venetian blinds can be fitted to systems like our INTU or Perfect Fit Blinds systems, which ensures that they're fitted snugly against the window, without any dangling cables or cords, and they can move with the glass.
Venetian Blinds Can Add To Your Interior Design Scheme
If you're looking for a pop of colour in a room, Expression Blinds can help with our custom-made venetian blinds. We can provide a whole raft of materials and colours for you to choose from, starting at your consultation, where your fitter will go through all the options with you.
Since we make all our blinds to order, you can select your colour and material and we'll make sure the blinds fit your window frame perfectly, whether you're looking for the classic original wooden blinds, metal venetian blinds, or coloured venetian blinds to add to your décor!
Whether you choose a striking pop of colour like a blue or purple, a dark grey or black, a soft and warm rose gold or blush, or any one of dozens of other colours, we'll be happy to help you find the blinds solution that's perfect for you. Give us a call today to book your consultation!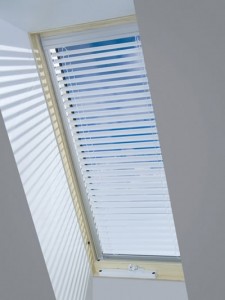 Venetian Blinds Keep Homes Well Insulated
There are few insulators better than a layer of air – that's the premise behind putting a coat on, or using a hollow wall to improve insulation in cold climates. Venetian blinds can work on the exact same principle when they're closed, creating a permeable barrier that a layer of air is held behind.
Since windows are usually a weak point in insulation, this is a great help – your venetian blinds can help keep your house warm in the winter and cool in the summer by preventing heat transfer through your windows. To adjust this effect, just change the angle of the blinds, allowing or restricting air flow to suit yourself!
On particularly hot days, you can even close the window and angle the blinds to keep the sunlight out while letting the cool breeze in. Perfect!
Venetian Blinds Are Easy To Keep In Great Condition
Venetian Blinds are tough and easy to clean, which is a winning combination in any home. They're a standout choice as kitchen or bathroom blinds because they're wipe-clean (a huge advantage in rooms where things are guaranteed to be spilled) but they're also able to resist steam and humidity better than fabric blinds might.
At Expression Blinds, Your Venetian Blinds Are Made To Order
This one might not be specific to venetian blinds, but it is specific to venetian blinds from Expression Blinds – we make all our blinds specifically for each customer and to their specifications, so they'll fit perfectly in your windows!
That also means that you have unbeatable control over the blinds themselves, and we'll work with you to make sure that they match your vision for your home or business. Give us a call today and we'll set up a consultation!
Contact Us Today!
Want to know more about Expression Blinds and what we can do for you? Looking for more information on our other blinds types, not just venetian blinds, or interested in pencilling in a consultation? Just give us a call!
To book a consultation for your blinds, or just to get some more information or answer any questions you might have, give us a ring on 0161 241 9686 or send us a message through our contact form, which you can find on our Contact Page. Our head office team will be happy to help you in any way they can!