It's looking more and more likely that we might all be spending a lot of time in our houses this summer – but with smart conservatory blinds from Expression Blinds, you'll be able to enjoy the sun all summer without even needing to get up to adjust the blinds!
Why Get Electric Conservatory Blinds?
In a conservatory, it can be tricky to get the lighting right – the sheer amount of glass makes controlling the sun difficult, and the heights involved can sometimes make operating sets of blinds more complicated than it needs to be.
That's why at Expression Blinds, we make our conservatory blinds from the ground up to be effective, easy to operate and custom-built exactly to your specifications, so you can get on with enjoying your conservatory space in the sun! Made specifically for you, these blinds provide better coverage and fit than off-the-shelf blinds are likely to, and can be installed with electric motors and smart control to let you work them at the touch of a button. If you integrate your smart blinds with a virtual assistant like Alexa, you can even control them with a voice command for ultimate sun lounging!
What Sort Of Blinds Can Be Made Into Electric Conservatory Blinds?
Almost any blinds can be made into electric blinds, and our conservatory range includes a wide variety to choose from – your fitter will be able to provide all the information you need to make your decision during your consultation, so make sure to let them know what you're looking for so they can help you find the best solution!
A few examples include:
Electric Roller Blinds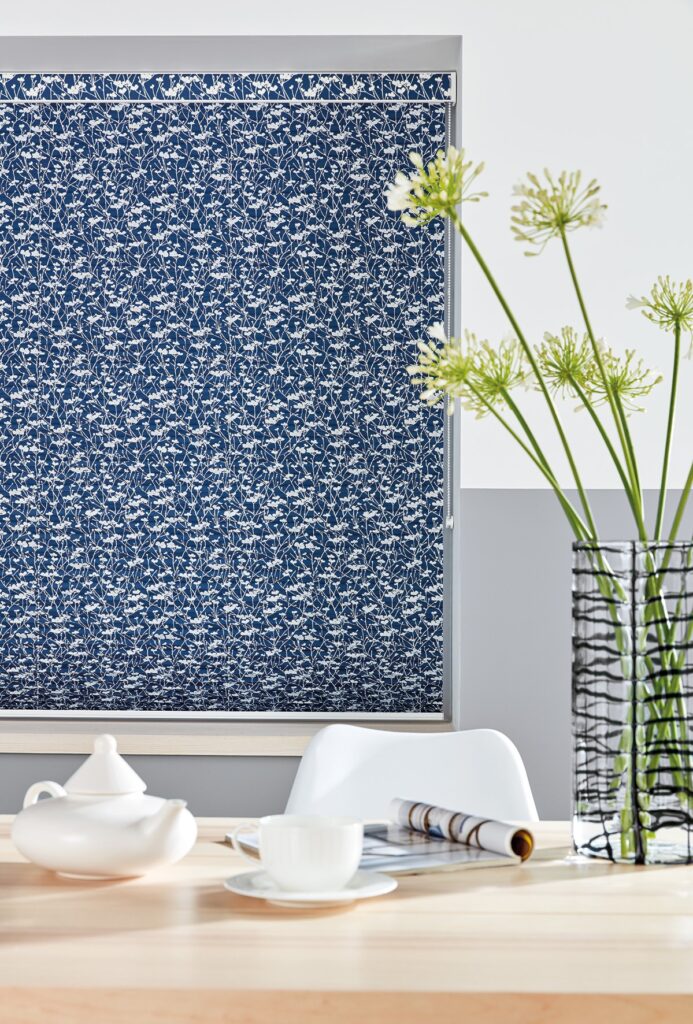 Affordable, durable, easy to clean and maintain, versatile, and effective in blocking out sunlight, roller blinds deserve their popularity – and now, Expression Blinds can install electric versions which make it even easier to control the amount of light getting into your conservatory!
Electric Pleated Blinds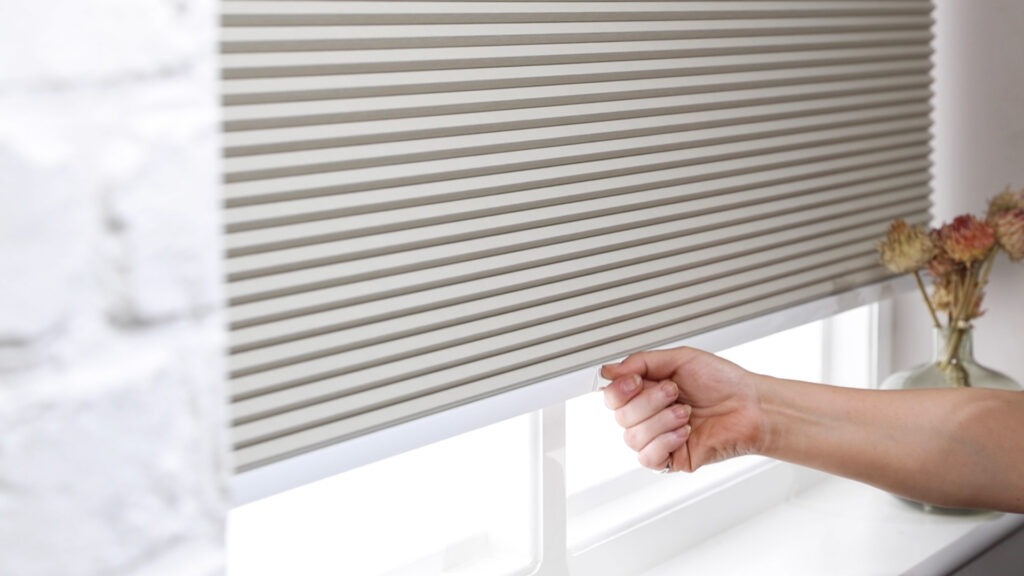 Our most high-performance conservatory blinds are pleated fabric blinds which can fold away neatly from any shape or size of window, making them the ideal window and roof blinds for conservatories. Designed to cut down on the heat and glare from the sun coming through the roof of your conservatory, these electric blinds can be controlled by the use of a remote, or via a smartphone app or virtual assistant like an Amazon Alexa or Microsoft Cortana for even easier operation.
Perfect Fit Electric Blinds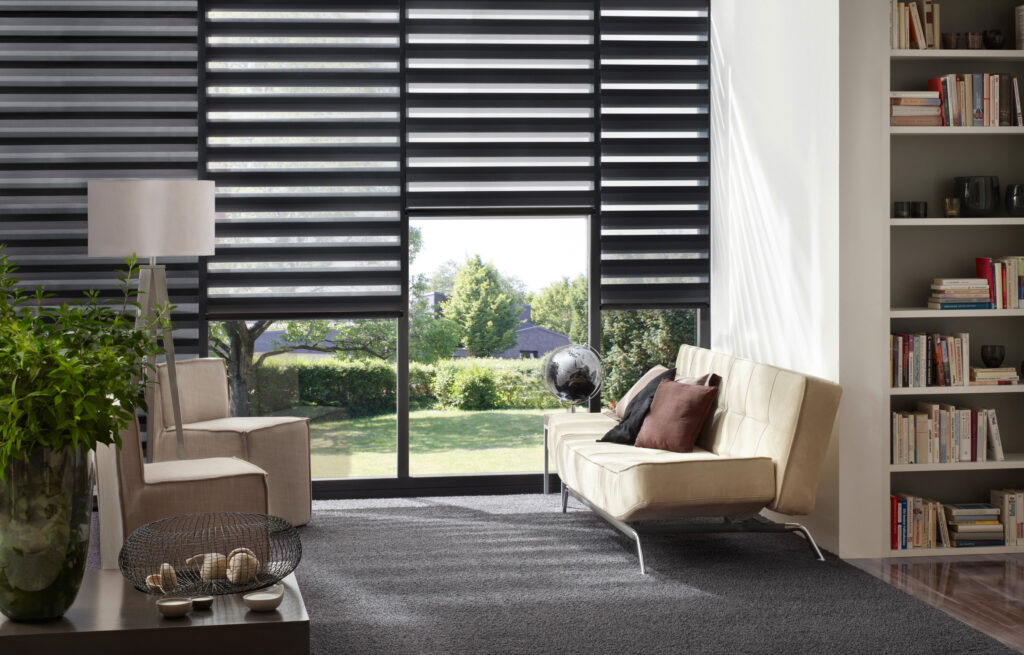 Perfect Fit blinds are a great choice for conservatories, especially for summer – their self-contained construction means there are no hanging cords or untidy-looking dangling bits, and the precise control allowed by sliding them up and down in their frames allows for just the right amount of sunlight when you're relaxing on a hot day.
The advantages of electric blinds are increased with Perfect Fit, too – the discreet and quiet electric motors used to work the blinds allow you to adjust them exactly how you need them without having to go around the room – and, if you're using smart blinds with voice control, you won't even have to lift a finger!
Electric Venetian Blinds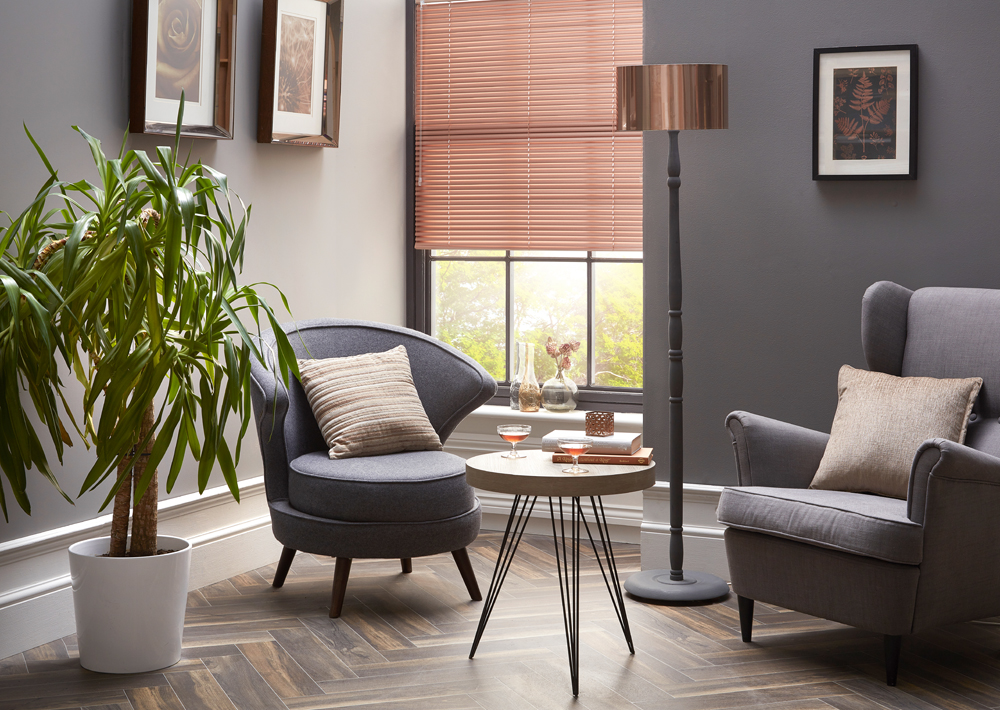 A classic conservatory blind, our venetian blinds are available in a wide range of materials including beautiful wooden slat options, so you can choose exactly what fits your vision and décor scheme! Easy to clean and maintain, and able to allow sunlight or summer breeze through their slats if you'd like, it's obvious why venetian blinds are a favourite for conservatories – give us a call or use our Contact Page to find out more!
Electric Vertical Blinds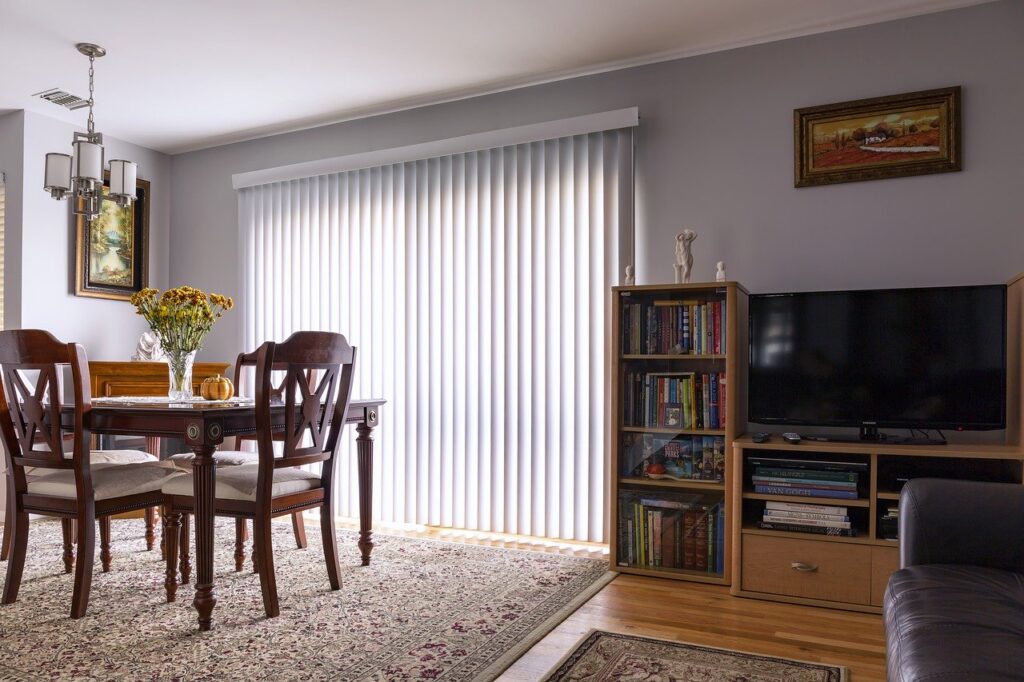 One of our most affordable blinds types, vertical blinds aren't often seen in conservatories, but if implemented well they can be a stylish and effective blinds solution on even the sunniest days! Speak to our fitters about what sort of blinds you're looking for, and talk to them during your consultation about what you're hoping to achieve with your conservatory blinds – they'll be happy to help you find the ideal blinds to suit your needs!
Looking For More Information? Contact Expression Blinds Today!
If you'd like to know more about our range of conservatory blinds, or how our range of electric blinds works, you can get in touch with us time by calling us on 0161 241 9686 between the hours of 9am and 5pm, Monday to Friday, or contact us any time using the Contact Us page on this site.
Our team will be happy to talk through anything you need, and provide any information you're looking for – they can even talk you through the steps of your free consultation with our fitters so you know what to expect, as well as the manufacture and fitting process, if you'd like to know more about how we'll make your blinds.
You can also use this site for more information if you'd prefer – with more than 10 years of experience in making and fitting fully-custom blinds all over the North West, including conservatory blinds and electric blinds of all kinds, we've accumulated a wealth of information on this site for you to look through. You'll be able to find pages on Electric Blinds, Smart Blinds and Conservatory Blinds, as well as blogs and articles on fitting, the advantages and disadvantages of different blinds types, and more – so give it a look if you want to know more!
Each of the dedicated Blinds Pages has information on that particular type of blinds, what it's best for and what we can do with it, including available materials, so there's plenty of information there to help you decide what you're after. Don't forget, though – if in doubt, just give us a call or send us a message!
We hope to hear from you soon!