Manchester is a great city, and it's got a lot of fantastic features, but even the proudest Mancunian will have to agree that the climate isn't always one of them. It can be very chilly and unpredictable in the winter, making it important to find ways to stay cosy and cut your heating bills – and if you're looking for a way to improve your insulation and keep warm in the coldest months, then pleated blinds are a great option for you. Expression Blinds can operate all across Manchester and the surrounding areas, and can fit pleated blinds in your home or office quickly, easily, and at a time that suits you – so you can start enjoying the benefits right away!
Why Choose Pleated Blinds?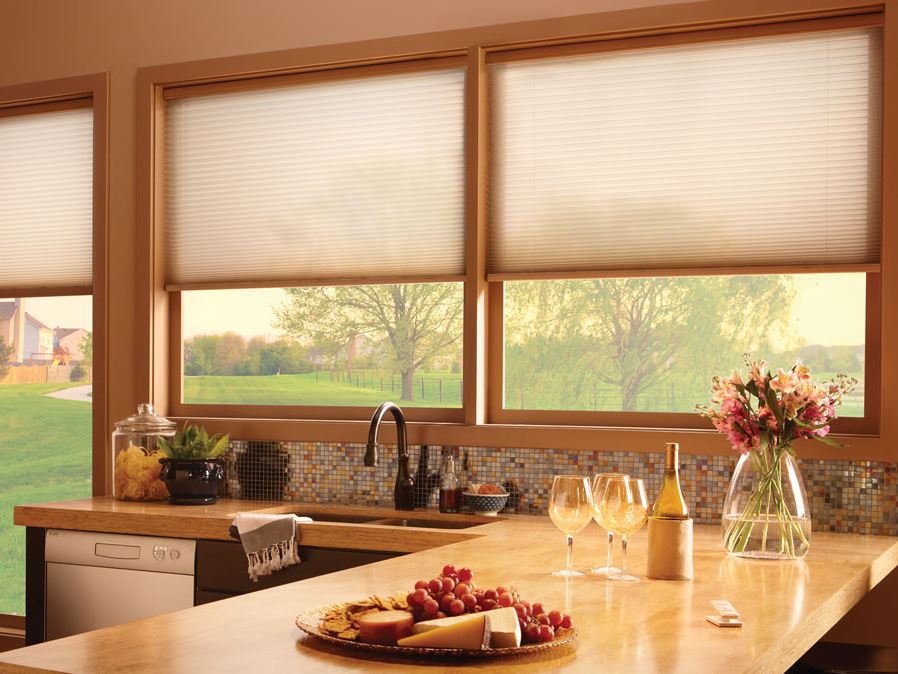 Pleated Blinds Are Great Insulators
One of the main advantages of pleated blinds is that they're excellent insulators. They're available in a range of fabrics and are available with an aluminium backing which reflects heat in the winter, preventing loss through the windows. Poor insulation on the windows is one of the most common causes of heat loss in houses, so that aluminium backing is always recommended.
It's not just for the colder months, though – the aluminium-backed pleated blinds also block out the heat of the sun's rays in the summer to keep your home or office cooler. This can add up, especially with our hotter summers and stormier winters, and over time these blinds can save a lot on your energy bills!
They're Neat and Compact
Another thing we love about pleated blinds is that they're made of a thin material that's pre-pleated to fold away very neatly, so they don't impede the view or the light coming in when opened. This makes them ideal for use in homes with large windows, or businesses where you want to maintain a professional image with a neat, tidy décor scheme and maximum natural light input.
They're Affordable
Pleated blinds are also a very affordable option when compared to some of the other types of insulation available on the market. If you're looking for an easy and cost-effective way to improve your home or office's insulation, then pleated blinds should be at the top of your list. Consider how much it would cost to have pleated blinds fitted, versus the cost of having wall insulation or new roofing applied, and it's an easy decision to make!
They're Available In A Range Of Colours And Materials
Finally, pleated blinds from Expression Blinds are available in a range of colours and materials to suit whatever you need and whatever décor scheme you're aiming for. You can choose from a variety of fabrics, including blackout material for complete privacy and insulation, or go for a natural fabric like bamboo which will let the light through while still providing some insulation. Once that's done, you can also choose from a range of different colours and even prints and patterns to get exactly the look you want!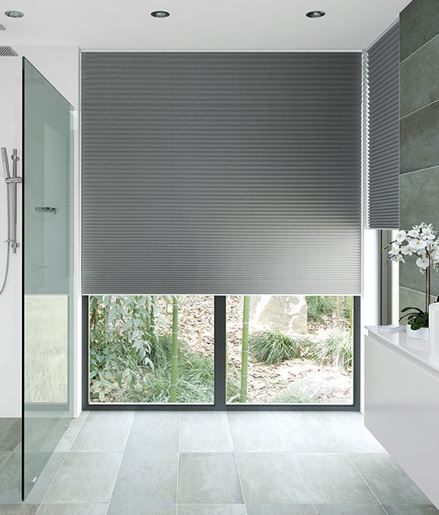 What Does The Free Blinds Consultation Entail?
All of Expression Blinds' fittings start the same way – with a free consultation with one of our expert fitters. We NEVER employ commission-based salespeople or fitters who are under any pressure to get a specific result from you, so your consultation will be all about finding the ideal blinds solution for your needs, whatever that should happen to be.
After you get in touch with us on our Contact Us page, we'll find a date and time that suits you and fit around your schedule, then send out a blinds fitter, who will take careful measurements of the windows or doors you'd like blinds for. This helps make sure that we'll be able to provide the best possible fit to keep out the maximum amount of light, but is also ensures a smooth, quick fitting on the day, since we'll know already that everything's the perfect size.
Your fitter will go through all of the available blinds options with you, and can even talk about other window treatments like plantation shutters or window films, so that you've got all the information you need to make the best choice.
Your fitter can also provide expert advice on the advantages and disadvantages of different window treatments for your specific situation, so make sure to make use of that expertise and ask them all the questions you'll need answers to while they're there! Once you're happy, you'll get a quote in writing the next day and if that all sounds good to you, we'll take it from there!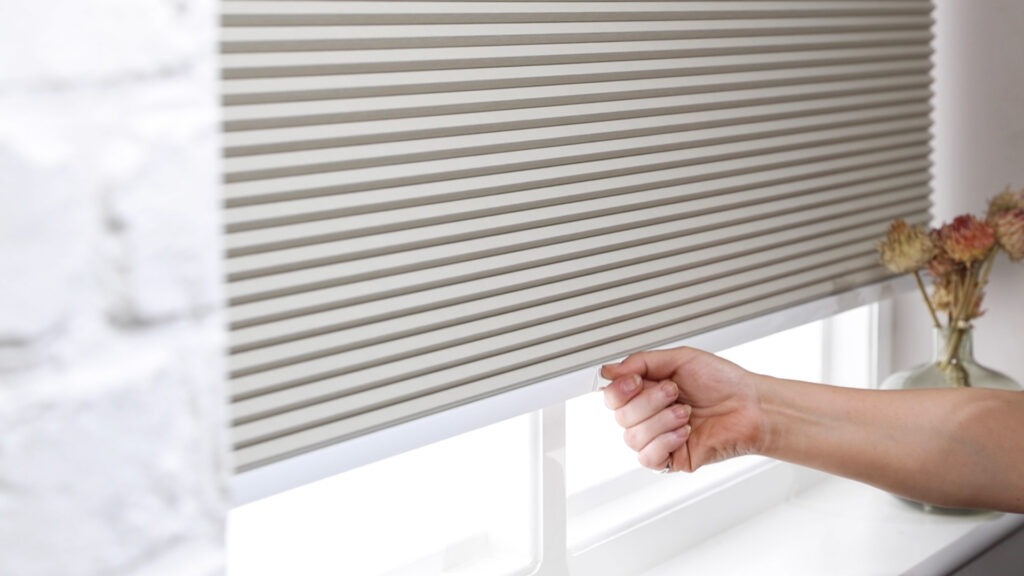 Can Expression Blinds Offer Other Blinds Types?
Expression Blinds can fit any kinds of blinds you're looking for – whether that's pleated blinds in Manchester or Alexa smart blinds that answer to a voice command!
Wherever you are, give us a call today – our fitters can work all over the North West, and they'll be happy to help! Expression blinds can provide:
Electric Blinds and Smart Blinds
And more!
The links above link to full pages where you can learn more about the different sorts of blinds, shutters and films available from Expression Blinds, or you can give us a call on 0161 241 9686 or pop on over to the Contact Us page on this site to send us a message!
Where We're Based
Expression Blinds have more than a decade of experience of blinds fitting in Manchester and the surrounding areas. We're based in our workshop in Lymm, Cheshire and from there, we fit blinds, shutters, window films or curtains as far as Liverpool, Warrington and Manchester, Chester, Blackburn, Stockport, Wigan & St Helens. No matter where you are, just get in touch with us – we'd love to hear from you!
Need Some More Information, Or Have A Question? Contact Expression Blinds Today!
Feel free to get in touch with us any time on our Contact Us page or give us a call on 0161 241 9686 between 9am and 5pm, Monday to Friday. A member of our expert head office staff will be happy to help you!