Store-bought blinds can't compete with blinds that have been custom-made for your space – their fit, effectiveness and look are all nowhere near as good as you can get with a specially-made custom blinds fitting.
That's why Expression Blinds exclusively works with custom-made blinds. We make all of our blinds from scratch to the exact measurements taken at your home or business premises, to make sure that everything fits exactly where it's supposed to, and make fitting and installation a breeze!
We've been making and fitting custom blinds for more than ten years, and here's what you need to know if you're looking for a set of custom blinds of your own:
What Sets Custom Blinds Apart From Other Blinds Types?
First of all, why should you have your blinds custom-made instead of just buying a standard-sized set and fitting them? If you've ever seen a set of blinds that didn't quite fit in their window, then you'll already know the answer to that.
Custom made blinds have the advantage of fitting perfectly against the space they're covering, providing unmatched privacy and light control, and creating a much neater, better put-together aesthetic for the whole room. They're essential for any design plan that doesn't just use one or more cookie-cutter blinds sets, and essential for any room with custom-sized windows or glass panes, that would otherwise not be covered by a standard blinds set.
Custom blinds also give you much more control over what you're looking for – you can choose the blinds type, the material used in its construction and even the colour! During your consultation, your fitter will go through all this with you, and make sure you've got all the information you need to design the blinds you're looking for.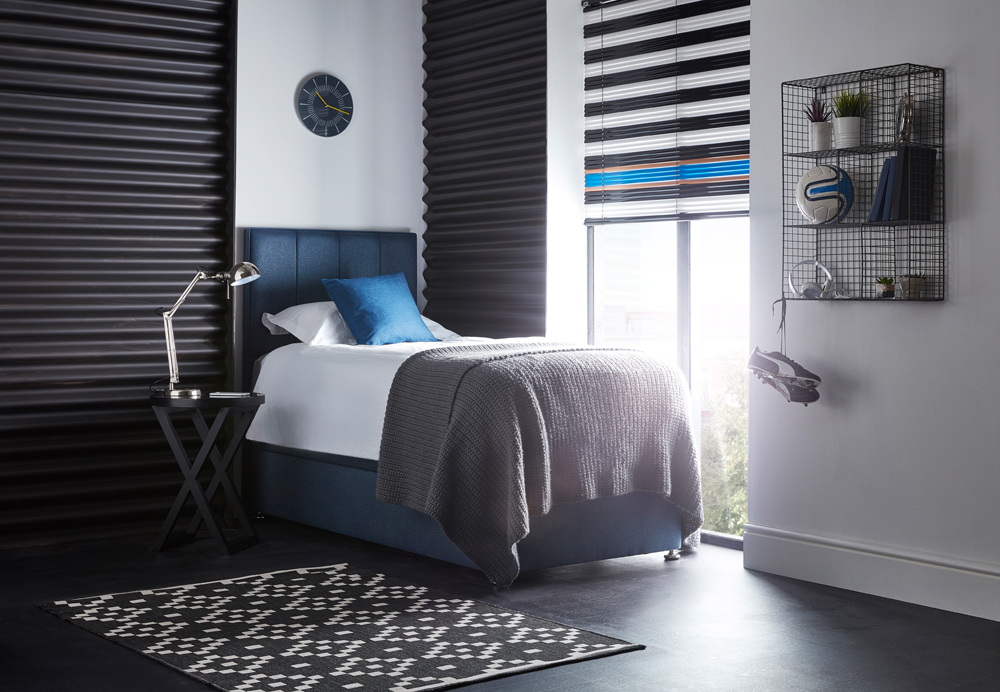 The Custom Blinds Fitting Process
The process of making and fitting your custom blinds is one that we've narrowed down to an exact science over the years – so here's what to expect when you book an appointment with Expression Blinds!
The first thing that we'll do is book a time that suits you, when your fitter will come out for a consultation. They'll find out what you want, talk you through all the available blinds types, materials and styles that Expression Blinds can provide, look at the space you've got to work with, and make professional recommendations where appropriate to make sure that you get the best service possible. They will also provide you with a quote for the work, and take all the necessary measurements to make a perfectly-fitting set of blinds once the manufacturing stage starts.
Before manufacturing can start, your fitter will need to arrange a 50% deposit on the cost of the blinds, which will cover the cost of materials and manufacturing. It's unfortunate that we need to do this at this stage, but due to the custom-built and precisely-measured nature of your blinds, it would be almost impossible to find another buyer for them if you should decide to cancel the work once manufacturing had begun.
After that, your blinds will be built from scratch in our workshop, with the materials and designs you chose. Once that's done, they'll be ready for fitting!
The last step of the custom-blinds-making process is delivery and fitting. We'll call you to arrange a time that suits you, and your fitter will bring your custom-made blinds out to you and fit them for you. This fitting process is quick, efficient and professional – all of our fitters are experienced professionals, and your blinds have been built from scratch to the specifications of your space, so it'll all fit perfectly.
Then all you need to do is sit back and enjoy your new blinds!
Blinds Types
At Expression Blinds, we've got a huge range of blinds types available, from the versatile and popular Venetian Blinds and Roller Blinds to affordable and hardy Vertical Blinds, and from timeless classics like Roman Blinds and Panel Blinds to high-tech modern solutions like Electric Blinds and Perfect Fit Blinds.
Take a look at the blinds section on our site for more information on all the different blinds types offered – you might be surprised by just how much choice there is!
Looking For More Information? Contact Expression Blinds Today!
If you have any questions about the fitting process, or you'd like to know more about what to expect from your fitting and consultation, you can get in touch with us at any time using the Contact Us page on this site, or by calling us on 0161 241 9686 between the hours of 9am and 5pm, Monday to Friday. Our team will be happy to answer any questions you might have and provide any information you might need, and they can talk you through the consultation, manufacture and fitting process if you need more in-depth info.
You can also use this site for more information – we've been making and fitting custom blinds in the North West for more than a decade, and we've got plenty of pages and articles available with information on the different blinds types available, the pros and cons of different designs, and even interior décor ideas to make the most of your new blinds!
Each of the dedicated Blinds Pages has information on that particular type of blinds, what it's best for and what we can do with it, including available materials, so there's plenty of information there to help you decide what you're after. If in doubt, give us a call!
We look forward to hearing from you!