Choosing the right blinds for your home can be absolutely bewildering – there are so many designs to choose from, each with their own advantages and disadvantages – and that's before getting into aesthetics, design and interior décor!
Luckily, you're not on your own – Expression Blinds are here to help! All of our work starts with a free, no-obligation consultation where an expert fitter will help you find the ideal blinds solution, taking into account your windows, décor goals, budget and style requirements. We've also got pages of detailed information on all sorts of blinds types that you can browse at your leisure, so take a look – you might just find the perfect answer to your questions!
Can A Blinds Fitter Help Me Choose Blinds?
One of the main reasons we love to do our free, no-obligation consultations is that our fitters can help you find the best blinds and window dressings for your needs.
All of our fitters have years of experience in choosing, making and fitting blinds in all sorts of buildings and window types, so they've got the experience and professional eye to help you find the ideal blinds for your needs and décor theme.
Not all blinds can fulfil the same function, so it's important to talk to your fitter about what you're hoping to achieve with your blinds – are you looking for blackout blinds? Or blinds that can be adjusted to let certain amounts of light and breezes in? Would you like blinds that can be printed with patterns or particular colours?
You fitter will help you sort through all this and find the perfect blinds for your needs!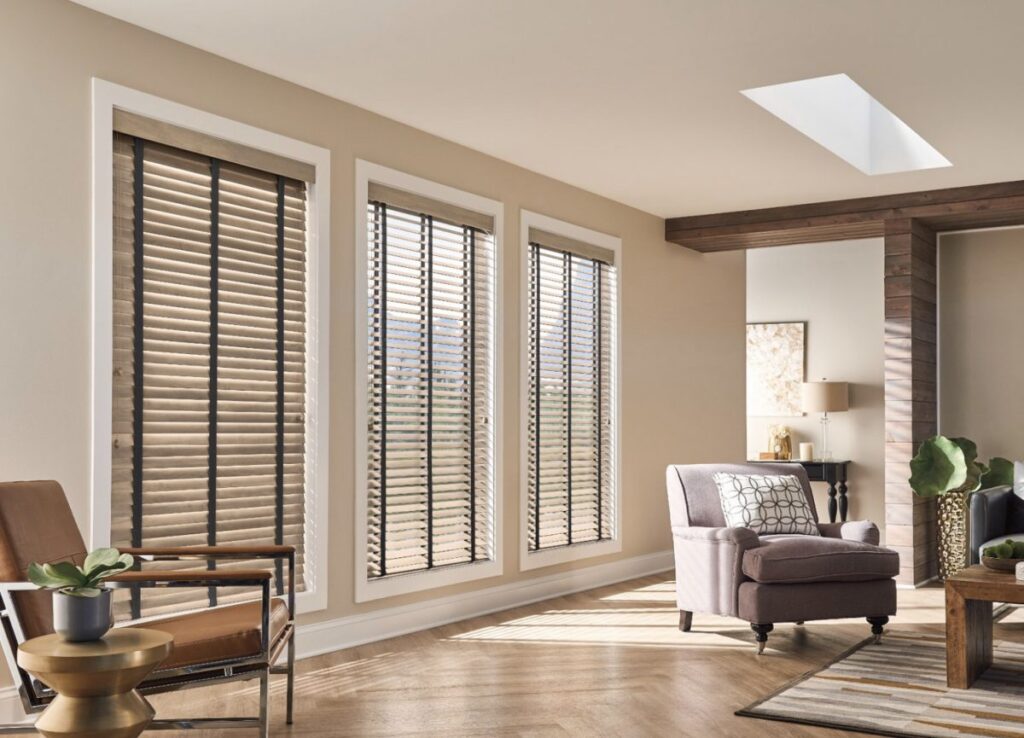 What Should I Expect From My Consultation?
When you book a consultation with Expression Blinds, which you can do on our Contact Us page HERE for free, the first thing that will happen is that we'll arrange a date and time that suits you and that causes minimal disruption to your day-to-day life. Our fitter will come out at the agreed time and spend some time chatting to you about what you're hoping to get from your blinds, what you need them to do, and how you'd like them to look.
He or she will talk to you about the options available, what Expression Blinds can do for you, and what sort of timescale we can work at for you, and will then take careful measurements of your windows, which will be used to make sure that your blinds fit exactly and ensure that they don't let any light sneak around the edges when they're closed!
If you're happy to proceed, your fitter will then take the details of the sorts of blinds you want, and give you a quote in writing for the work.
Do The Blinds Fitters Help With Curtains or Shutters?
They absolutely can, if that's what you need! In addition to making and fitting custom blinds, Expression Blinds can also offer professional curtain installation and window dressing, window films, and all sorts of custom-built plantation shutters to make every window more beautiful and functional.
Take a look at our Plantation Shutters page, our Curtains page and our Window Films page for full, detailed information on each of these services, or give us a call today to talk to us about what you need. Our head office team have years of experience with all sorts of window dressing, so they'll be able to answer any questions you have or provide any information you need!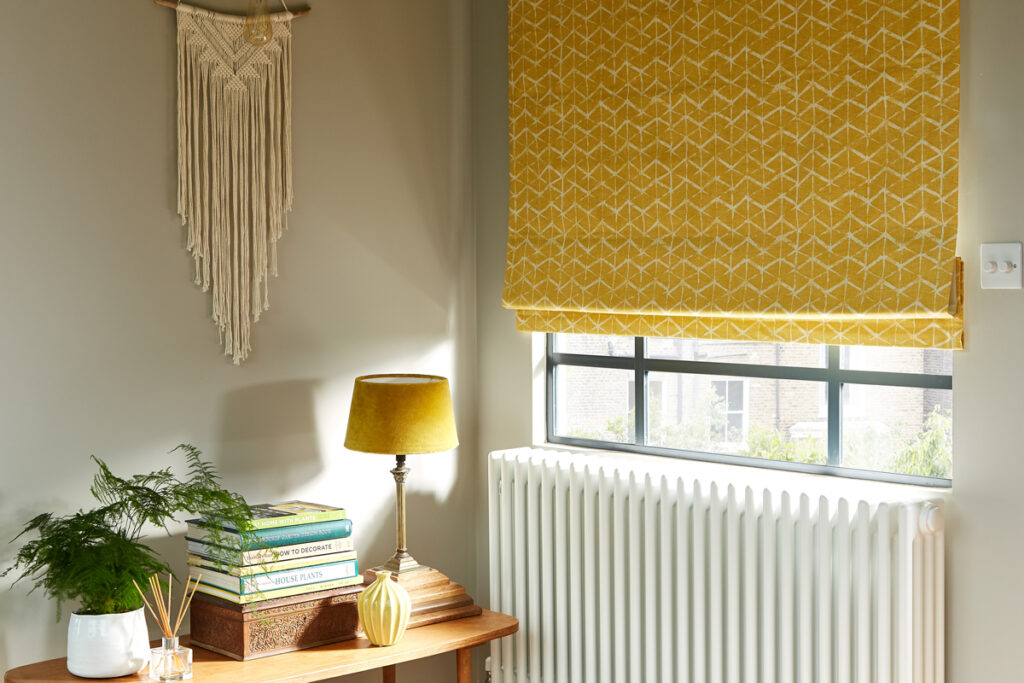 What Blinds Types Do Expression Blinds Offer?
Expression Blinds are an experienced blinds fitter operating all across the North West of England. We've got more than a decade of experience in designing, making and fitting blinds, so we can handle any job you might have for us – from small blinds for your bedroom window to the giant custom blinds on the Etihad Stadium (although you may not need blinds that large for your living room).
Our fitters can travel all over the North and North West of England, so just give us a call and we'll arrange your consultation!
We begin all the work we do with a free chat with one of our fitters – we went into much more detail about it above, but it really is worth the time – you don't pay a penny and you'll have an expert fitter there to take all the necessary measurement, provide professional advice and inform you of all the available options so you can make the best possible decision.
In addition to window films, shutters and curtains, Expression Blinds can offer:
Electric Blinds and Smart Blinds
And more!
The links above link to full pages where you can learn more about the different sorts of blinds, shutters and films available from Expression Blinds, or you can give us a call on 0161 241 9686 or pop on over to the Contact Us page on this site to send us a message!
Where We're Based
Expression Blinds are based at our workshop in Lymm, Cheshire, where we build the blinds, shutters, window films and curtains that we then fit all over the North West, from Liverpool, Warrington and Manchester, to Chester, Blackburn, Stockport, Wigan & St Helens. No matter where you are, just get in touch with us – we'd love to hear from you!
Looking For More Info or Just Want Some Friendly Advice? Contact Expression Blinds Today!
Whether you're looking for a full set of smart blinds or just a hand hanging the curtains, you can get in touch to ask for some expert advice any time! You can reach our head office on 0161 241 9686 between 9am and 5pm, Monday to Friday, or you can go to the Contact Us page on this site to send us a direct message at any time of the day or night. We look forward to helping you!