Expression Blinds are no stranger to fitting Perfect Fit blinds in Warrington – we're based in our workshop in Lymm, so we've installed thousands of blinds in Warrington over our ten-plus years of work! What sets perfect fit blinds apart from other blinds systems is a unique construction and fitting style that makes them stylish, functional and effective in any setting – take a look at our Perfect Fit Blinds page or read on to find out more!
What Sets Perfect Fit Blinds Apart?
Perfect Fit Blinds are designed and built differently from other blinds types, and that gives them several advantages. For starters, they're completely contained in their frames, which sit neatly against your window so no light can get around it. When drawn closed, the blinds will cover the window close to the glass, providing a perfect seal that blacks out the light, and there are no strings or cords hanging there, making the place look untidy.
It's just a question of pulling the blinds down to exactly the level you want, and you're all set!
Since they're right up against the glass, Perfect Fit blinds are ideal as blackout blinds, but almost completely disappear when open, letting as much light in as you'd like and giving you complete control over the light getting into the room, whether it's a south-facing office or a cosy bedroom.
Looking for a specific colour? Our Perfect Fit Blinds in Warrington and the surrounding areas are available in any colour you'd like, including the super-stylish Anthracite Grey – whatever your window-frame colour or décor colour scheme, we'll be happy to provide you with blinds that fit, well, perfectly!
Are Perfect Fit Blinds Made to Measure?
All of our blinds are made to measure, so our Perfect Fit blinds are no exception!
This is to make sure that our customers always get an unbeatable fit and coverage once the blinds are fitted, and cuts down on installation time for our fitters, too. That's why our fitters will always take careful measurements before beginning any work – if your perfect fit blinds don't perfectly match your windows, they won't work, so we always make sure it's a Perfect Fit!
How Are Perfect Fit Blinds Installed?
Perfect Fit Blinds are installed without nails or screws, so they don't do damage to your window frames and can be removed without lasting signs that they were there. The perfect fit blinds casing slips under the rubber seal between the window and window frame, sitting snug and secure against the window. That precise fit is what gives the blinds their name, as well as providing the maximum amount of light-blocking ability!
What Can I Expect From My Free Consultation?
Expression Blinds never employ commission-based sales people, so your free consultation will be pressure-free, and will be with a trained and experienced blinds fitter whose only goal is to help you find the ideal blinds solution for your needs – whatever that might be!
Once you've gotten in touch, we'll arrange a date and time that suits you and fits around your schedule, and then your fitter will arrive and talk you through any work that you're interested in. They'll go through all the available blinds types and other window treatments, like curtains or shutters, that we can provide for you, and will also talk about the suitability of each type to the job that you need them to do, to make sure that you get the results that you need.
Once you've chosen your blinds, and the colour and material that they'll be made in, your fitter will take precise measurements of the area to ensure a perfect fit, then provide you with a written quote for any work. After that, we're ready to get to work!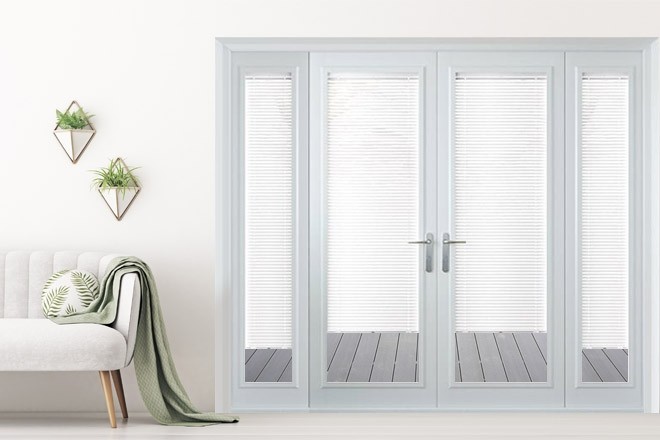 What Other Blinds Types Do Expression Blinds Offer?
Expression Blinds are a custom blinds fitter operating all over the North West of England, with more than ten years of experience in designing and fitting all kids of blinds. We can handle any job of any size that you might throw at us, from small custom blinds for a door or the giant blinds on a football stadium!
Our fitters will be able to come out to you no matter where in the North West you are, so you don't have to just be situated in Liverpool to get our great blinds! Just give us a call today and we'll arrange your consultation for you. The consultation is completely free and has zero obligation to buy, and we never employ commission-based salespeople so you won't be under any pressure to make a decision during the call out.
They'll also provide you with professional advice and opinions on all of your options while taking the necessary measurements to fit your blinds, and can help you to make the best decision for your needs. To book one, just get in touch today!
In addition to window films, shutters and curtains, Expression Blinds can offer:
Electric Blinds and Smart Blinds
And more!
The links above link to full pages where you can learn more about the different sorts of blinds, shutters and films available from Expression Blinds, or you can give us a call on 0161 241 9686 or pop on over to the Contact Us page on this site to send us a message!
Where We're Based
Expression Blinds are based in Lymm, Cheshire, where we can prepare your blinds, shutters, window films and curtains for a perfect fit. That positions us perfectly to supply blinds to Liverpool, Warrington and Manchester, as well as Chester, Blackburn, Stockport, Wigan & St Helens. No matter where you are in the North or North West, send us a message today – we'd love to hear from you!
Looking For More Info On Pleated Blinds in Liverpool? Contact Expression Blinds Today!
Whatever you need, send us a message today and we'll be happy to help. You can reach our head office on 0161 241 9686 between 9am and 5pm, Monday to Friday, or you can go to the Contact Us page on this site to send us a direct message at any time of the day or night. We look forward to fitting your perfect blinds for you!