Expression Blinds have been making and installing blinds in Liverpool and across the Northwest for more than a decade, and in all that time, pleated blinds have remained a mainstay in homes and offices alike. These stylish and functional blinds combine a range of advantageous design features with an elegant, timeless style, and are great for homes, businesses and commercial properties, with plenty of advantages over other blinds systems – give us a call or check out our Pleated Blinds page to find out more about them!
Our Pleated Blinds in Liverpool are available in a huge range of colours, materials and prints to suit any style.
Pleated Blinds In Liverpool
All of our blinds – not just the pleated blinds range – are available in a wide range of materials and colours to fit with any interior décor style. Whether you're looking for a pleated blind in fabric, wood effect or even metallics – we can help!
The pleating process results in a material that will always fold along the same lines, allowing it to be constructed from the ground up for durability and ease of maintenance as well as style! This makes them more robust than many other blinds systems, and it also means they retain their shape much better over time compared to pleated blinds made from paper or plastic, which can wear down or become faded with use. All of our blinds designs are built to withstand the test of time, and our fitters will help you to find the ideal blinds type for your needs – just give us a call today to arrange your free consultation!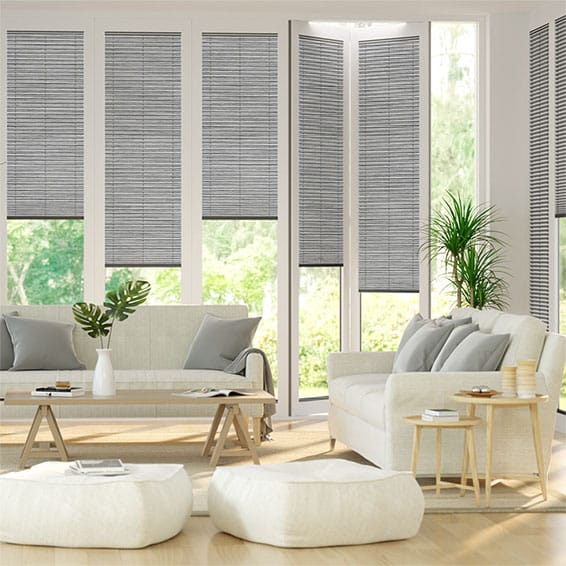 Why Get Pleated Blinds?
The pleat design also means our Pleated Blinds are very easy to operate – you can choose between corded controls where you pull the pleated blind upwards, or a side lift control where you pull pleats up and out of sight to remove them from view.
The pleating process also means that our Pleated Blinds are very easy to clean – simply vacuum over the fabric! This is especially important in commercial properties such as offices, warehouses and industrial units – but pleated blinds are also great for homes with pets and children as they're so durable, easy to maintain and straightforward to clean.
We offer pleat widths of between 20mm-120mm, which means you can choose a design that perfectly matches the space in your window – pleating across a standard window could be much thicker than if pleats were fitted vertically, for example, than if they were horizontal.
This pleating also means that our Pleated Blinds are great at filtering light when you want it, and they're equally as good when it comes to allowing plenty of sunlight in during summer months to brighten up a room or conservatory space!
If you're based in Liverpool and you find yourself thinking that you can't wait another moment to arrange for your pleated blinds installation, then you can get in touch with the Expression Blinds team on on 0161 241 9686 or pop on over to the Contact Us page on this site to send us a message today!
What Other Blinds Types Do Expression Blinds Offer?
Expression Blinds are a custom blinds fitter operating all over the North West of England, with more than ten years of experience in designing and fitting all kids of blinds. We can handle any job of any size that you might throw at us, from small custom blinds for a door or the giant blinds on a football stadium!
Our fitters will be able to come out to you no matter where in the North West you are, so you don't have to just be situated in Liverpool to get our great blinds! Just give us a call today and we'll arrange your consultation for you. The consultation is completely free and has zero obligation to buy, and we never employ commission-based salespeople so you won't be under any pressure to make a decision during the call out.
They'll also provide you with professional advice and opinions on all of your options while taking the necessary measurements to fit your blinds, and can help you to make the best decision for your needs. To book one, just get in touch today!
In addition to window films, shutters and curtains, Expression Blinds can offer:
Electric Blinds and Smart Blinds
And more!
The links above link to full pages where you can learn more about the different sorts of blinds, shutters and films available from Expression Blinds, or you can give us a call on 0161 241 9686 or pop on over to the Contact Us page on this site to send us a message!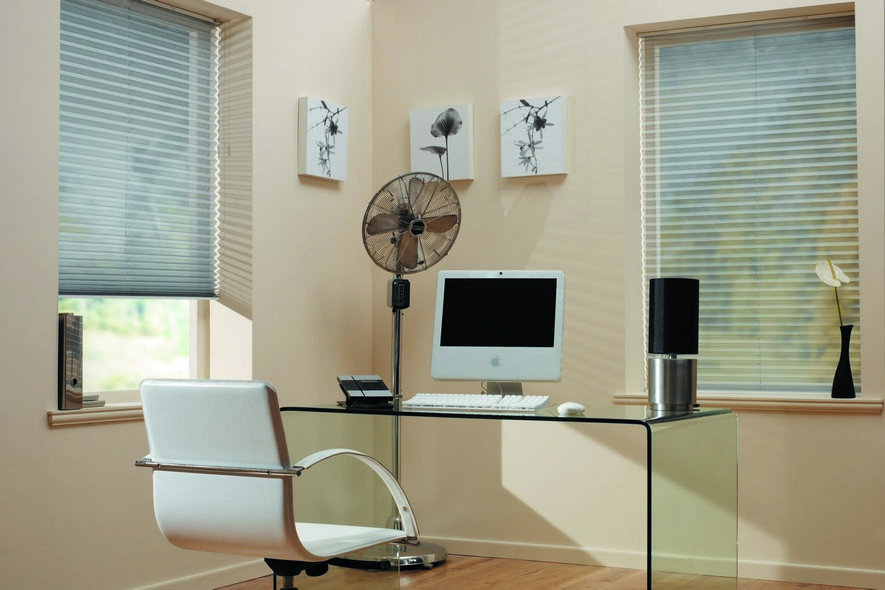 Where We're Based
Expression Blinds are based in Lymm, Cheshire, where we can prepare your blinds, shutters, window films and curtains for a perfect fit. That positions us perfectly to supply blinds to Liverpool, Warrington and Manchester, as well as Chester, Blackburn, Stockport, Wigan & St Helens. No matter where you are in the North or North West, send us a message today – we'd love to hear from you!
Looking For More Info On Pleated Blinds in Liverpool? Contact Expression Blinds Today!
Whatever you need, send us a message today and we'll be happy to help. You can reach our head office on 0161 241 9686 between 9am and 5pm, Monday to Friday, or you can go to the Contact Us page on this site to send us a direct message at any time of the day or night. We look forward to fitting your perfect blinds for you!