If you're looking for blinds in Warrington, you've come to the right place – Expression Blinds have been working across Warrington and the surrounding areas for more than ten years, and we'd be happy to help you get the blinds you've always wanted for your home or business.
We're an experienced custom blinds fitter, and our work is always made to last, so if you're looking for new blinds in Warrington or beyond, read on!
Why Choose Venetian Blinds?
Venetian blinds are the classic option for many when it comes to blinds, and it's not hard to see why – they're versatile, adaptable, stylish and practical, and they fit any room.
Their slat construction means that they can be easily adjusted to allow any amount of light you like into your room, and if the window beyond is open, you can even adjust them to allow a cooling breeze to roll through in the summer without compromising the shade they provide!
They're easy to clean, with the slats just requiring a quick wipe with a cloth to keep them spotless, and their sturdy construction means that you'll be able to keep using them for years without trouble. Expression Blinds always go the extra mile to make sure our blinds are built to withstand the test of time, so with a set of venetian blinds from us, you won't need to worry about your blinds again for a long while!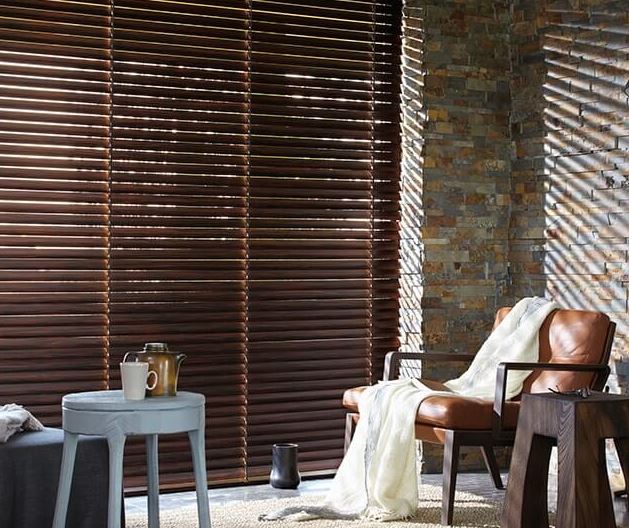 Design-wise, venetian blinds are understated and unobtrusive, and will perform well with any décor scheme – especially when paired up with curtains or other window treatments. They don't take up too much of the windowsill, and will usually be fine to use alongside picture frames or other ornaments – just make sure the way is clear before you let the blinds down!
Our venetian blinds are available in a wide range of colours and materials to suit your design needs, and can also be made in wood or faux-wood, to create a timeless and elegant blinds set that will fit equally well in a chic, minimalist modern home or a rustic, cosy cottage aesthetic and everything in between.
Why Choose Expression Blinds For Your Blinds In Warrington?
We've been operating in the Warrington area for more than ten years, since we're based in our workshop in Lymm, right next door! Across that time we've fit blinds of all kinds and all sizes across the city, and whenever you need to arrange a fitting or a consultation, our handy location means we'll always be able to nip across and see you.
We NEVER employ commission-based salespeople, so you can rest easy knowing that our free, no-obligation consultation is exactly that. You'll never be pressured to choose a particular option, and the fitter will provide all the information and expertise you need to make your own choice for what you want, to make sure you always wind up with exactly what you were looking for!
So, if you're based in Warrington, give us a call – we'd love to hear from you!

What Blinds Types Do Expression Blinds Offer?
Expression Blinds have been fitting and installing venetian blinds all across the North West of England for over a decade, so we can fit your blinds wherever and however you might need us to – from little ones on the front door to giant ones on the Etihad Stadium (although you probably won't need quite that much work)!
Our fitters can go wherever you need them to, so wherever you are, give us a call today or get in touch by sending us a direct message on our Contact Us page, and we'll arrange the best time to send one of our fitters out to you!
Our work always starts that way – with a free, no-obligation consultation from one of our expert fitters, who can help you to find the ideal blinds solution for your home or business. This also allows them to take all the necessary measurements they'll need to ensure a perfect fit, every time. In addition to all that, they'll provide all the expert advice, professional guidance and experienced personal opinion you might need to help you find the perfect solution for your space, taking into account the different blinds types which we can fit for you, the materials they can be made from, colours and patterns, and your requirements for how you want them to look and what role you need them to accomplish for you.
In addition to window films, shutters and curtains, Expression Blinds can offer:
Electric Blinds and Smart Blinds
And more!
All of those links will take you to full-length pages where you can learn more about the different sorts of blinds, shutters and films available from Expression Blinds, or you can give us a call on 0161 241 9686 or pop on over to the Contact Us page on this site to send us a message!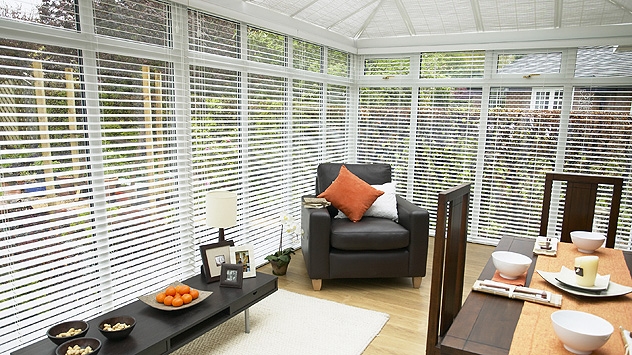 Where We're Based
Expression Blinds are based right outside Warrington, making it easier than ever to deliver your blinds. We have our home at our workshop in Lymm, Cheshire, where we can prepare your blinds for fitting all over the North West, from Liverpool, Warrington and Manchester, to Chester, Blackburn, Stockport, Wigan & St Helens. No matter where you are, just get in touch with us – we'd love to hear from you!
Looking For More Info on Blinds In Warrington? Contact Expression Blinds Today!
Whether you're looking for new venetian blinds or any one of the other shutters, window films or blinds in Warrington offered by Expression Blinds, we can help – you can give our head office in Lymm a call on 0161 241 9686 between 9am and 5pm, Monday to Friday, or you can go to the Contact Us page on this site to send us a direct message at any time of the day or night. Get in touch today – we look forward to helping you!