Expression Blinds operate all across the North, but Manchester is one of our favourite places to be – and if you're looking for Venetian Blinds in Manchester, then we're the fitters to call. Expression Blinds make everything to order, and always begin every job with a free, no-obligation consultation to discuss your options and take careful measurements of your windows. The end result is a set of custom blinds unique to you, that fits perfectly every time!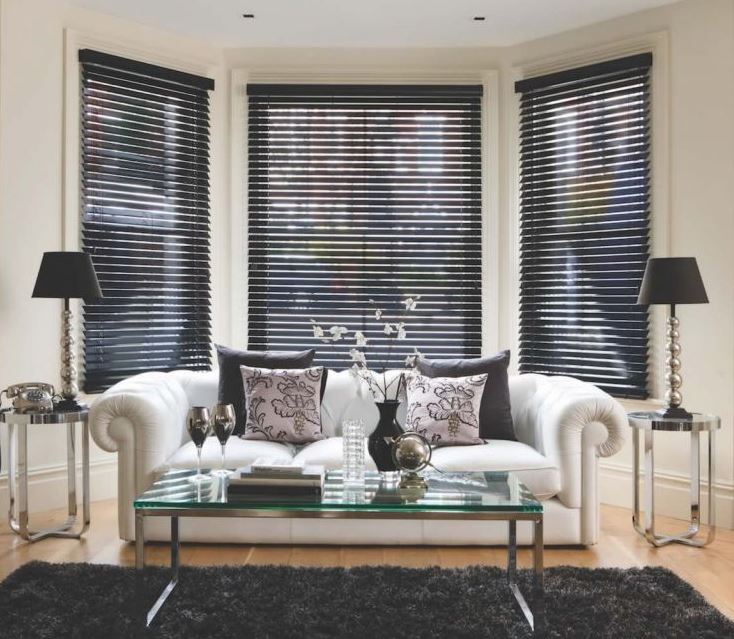 What Are The Advantages of Venetian Blinds?
Venetian blinds are particularly popular since they're so adaptable, easy to clean, and easy to maintain. Made from a series of tough horizontal slats, your venetian blinds can be fully opened or closed, but can also be angled to let in just the right amount of light. They provide great privacy when closed or partially closed, and if the window is open but the blinds are down, they're able to let air through the slats, keeping everything well-shaded while letting a breeze roll in!
Expression Blinds build our blinds to last, and venetian blinds are a great example of this – they can be easily cleaned by simply wiping down the slats, and have few moving parts that could wear down. If you take good care of your venetian blinds, they'll last for years.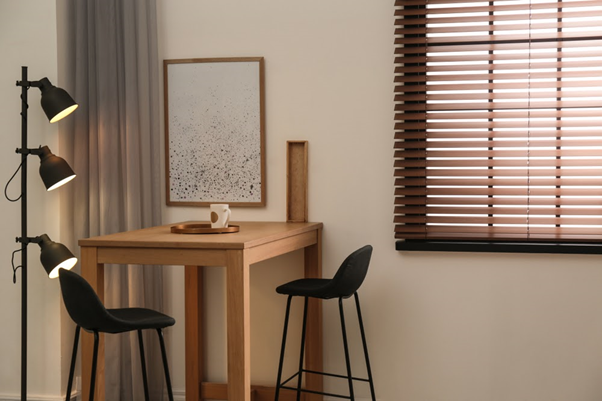 Have Expression Blinds Got Much Experience Fitting Blinds in Manchester?
We've been fitting blinds all over the North and North West for years, including hundreds of home fittings and small business premises in Manchester. You've probably eaten at a restaurant we provided the blinds for and not known it at the time! However, if you want a really eye-catching example, look at the giant blinds shading the Etihad stadium – we built and installed those.
What Other Blinds Types Can We Fit?
Expression Blinds have been custom-making and fitting all sorts of blinds for over ten years, and we're able to work with any blinds types you might want, to make sure you always get the result you were after!
We can make and fit venetian blinds, of course – but some of the other blinds types we can make and fit in Manchester include:
Roller Blinds – very popular and effective blinds using a single sheet of material which rolls neatly above the window when not in use. Great for privacy and adaptability, and available in a variety of colours and patterns.
Vertical Blinds – a highly adjustable blinds type that is cost-effective, easy to maintain, and hard-wearing, which makes them a great choice for busy family rooms or commercial spaces. They can be opened, closed, or adjusted to allow in exactly the level of light you want!
Roman Blinds – a timeless classic, made from high-quality fabric which offers a classy look to a room while providing good insulation and a wide range of colour and patterning options.
Panel Blinds – excellent for covering large spaces like French doors, and even suitable for use as a room divider, panel blinds can provide incredible coverage in just a few seconds and are excellent for providing privacy.
Wooden Blinds – beautiful, tough and easy to clean blinds that never go out of style. Our wooden blinds can be made with a variety of woods, finishes and varnishes, or with imitation wood that is even harder-wearing than the real thing!
Electric Blinds – control your blinds with just the press of a button or the sound of your voice! Expression Blinds can fit a wide range of electric blinds systems, including blinds which integrate with Alexa and other home assistants to give you seamless, hands-free control over your blinds.
Pleated Blinds – offering superior insulation and a lovely appearance, pleated blinds are a great choice for conservatories and other rooms where insulation and aesthetics meet.
Perfect Fit Blinds – named for the way they seamlessly connect to the inside of a window frame, perfect fit blinds are ideal for houses with children or pets as they have no dangerous hanging cords, and their perfect fit against the window makes them the natural choice for blackout blinds and Velux windows.
All of the blinds types above have a full page dedicated to them on this site, so if any of them catch your eye, just follow the links and there'll be an in-depth article to explain all about them!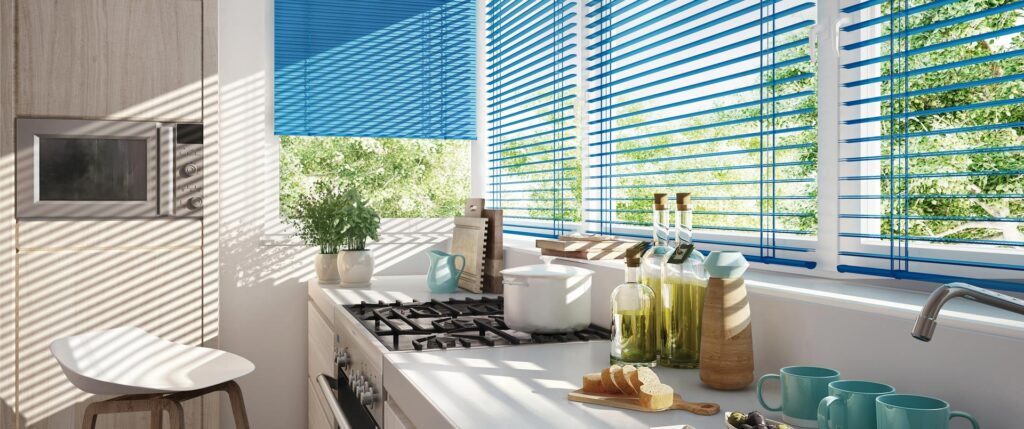 Where We're Based
Expression Blinds have been providing great-quality blinds in Manchester (plus Greater Manchester, including places like Altrincham and Oldham) for years, although our main workshop is actually in Lymm, Cheshire! Thankfully, this is a great central location to other areas in the North and North West, meaning we can work just as well in Manchester, Liverpool, Warrington, Chester, Blackburn, Stockport, and as far out as Wigan & St Helens. Wherever you are, give us a ring or send us a message on this page and we'll be happy to come to you!
Interested in Upgrading Your Blinds in Manchester? Contact Expression Blinds Today!
If you're interested in a free blinds consultation with one of our fitters, or if you just fancy asking us a few questions, don't hesitate to get in touch – we love what we do, and we're happy to talk about it to anyone who asks!
You can reach us on 0161 241 9686 between 9am and 5pm, Monday to Friday, or send us an instant message at any time using the Contact Us page on this site. Whether you want to talk about an upcoming project, you're looking for a consultation, or you just need some help with a problem you're having, get in touch!