Plantation shutters are a timelessly elegant and beautifully functional addition to a home, but like all beautiful things, they're not one-size fits all. There's plenty to think about when you're considering fitting plantation shutters, but thankfully the expert fitters at Expression Blinds can help with every stage of the process.
To start with:
Why Choose Plantation Shutters At All?
Plantation shutters are a fantastic option for those who want a more grand or elegant solution for their windows, or those with a lot of space around the window. They are designed to allow you full control over the amount of light that enters the window, and can also help to regulate airflow much more effectively than blinds can. This is one reason that they have traditionally been so popular in areas with hot climates – they allow the window to be open while controlling light, and the sturdy wooden slats can control even stiff breezes to keep the room beyond at an idea temperature.
This all makes them a very versatile treatment for any window, particularly when paired with blinds or curtains for even greater control of the light flow. When completely closed, they prevent any light from getting in – with wood being completely opaque, this essentially makes plantation shutters into effective blackout blinds – and the privacy offered by that is also second to none.
As you'll see below, there are shutters available that can open the top and bottom halves independently, allowing you to close the bottom half to get a little privacy while still maintaining airflow and light through the top. If you're still unsure after reading this article, give us a call – we'd be happy to talk you through everything that's available and find the best solution for you!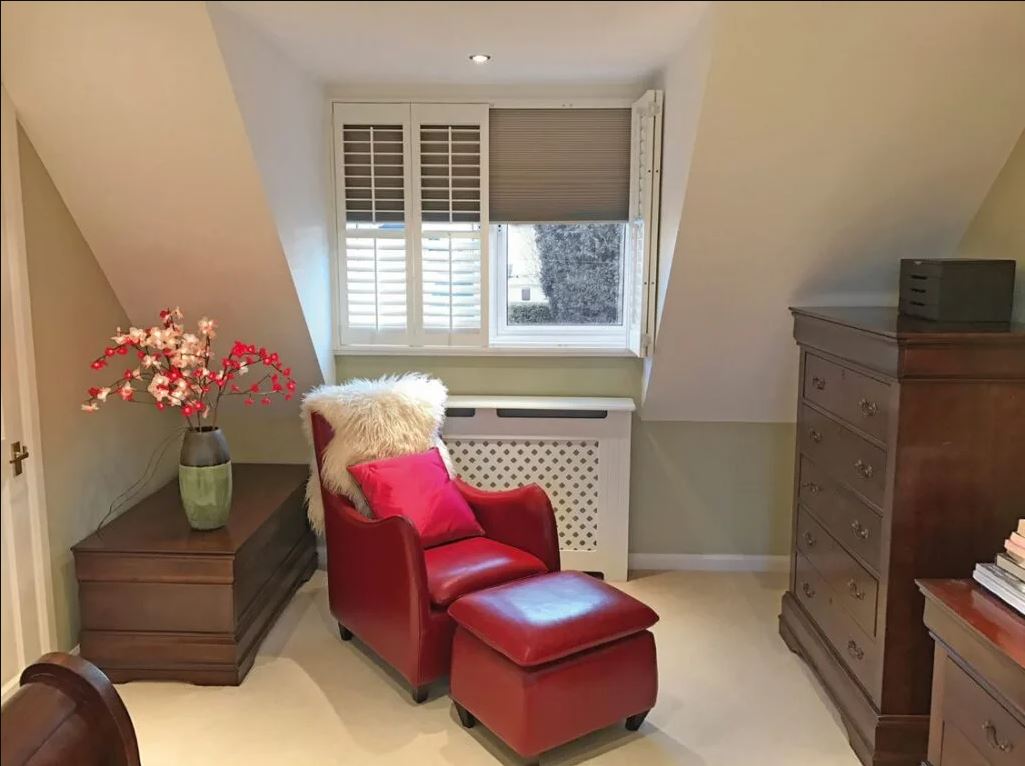 What Types of Plantation Shutters Are Available?
When people imagine plantation shutters, they usually think of tier-on-tier shutters – our most popular request. However, these are actually only one of the many shutters types available – you're bound to find one that suits you!
Tier-on-Tier Shutters
Our most popular shutters design, tier-on-tier plantation shutters have a two-section design that makes them versatile and adaptable. You can open or close all sections, or independently open just the top or bottom shutters to control light and the amount of privacy you need.
Looking to boost privacy without cutting light? Hoping to capture a little continental riviera charm for your home? Café shutters might be the perfect answer for you. Café shutters close over the bottom half of the window only, leaving the top open, and are perfect to create a little shade by a table and chairs or a recliner. Like all our shutters, they're available in a range of styles and colours, so you're bound to find one that fits your décor scheme!
We often custom-fit blinds to irregularly-shaped windows, but did you know that we could also custom-fit shutters?
Custom-made frames and specially-shaped louvres allow shutters to be mounted to any window shape, so if you are having trouble finding an off-the-shelf shutter that fits, get in touch today! We'll be happy to help you find the perfect solution.
Since plantation shutters are made from sturdy wood, it makes sense that they'd make a fantastic blackout window treatment – and they do. These shutters are specifically designed to block out the maximum amount of light and eliminate external noise, which makes them ideal for night shift workers, nurseries, or light sleepers.
More solid and protective than other shutters types, this variety uses a single solid panel of wood instead of slats. As such, when solid shutters are closed, they block out a lot of light and provide complete privacy and considerable protection, although they are less versatile as a result.
Tracked Shutters or Sliding Shutters
Did you know that you could have plantation shutters fitted on French doors, patio doors or bifold doors? With tracked shutters, Expression Blinds can fit plantation shutters securely and neatly against the doors without blocking the shutters from being able to open and close!
What Other Blinds Are Available?
At Expression Blinds, plantation shutters are actually just a small part of what we do – we also fit a fantastic range of blinds, window films and other window treatments for our customers.
In addition to plantation shutters, Expression Blinds can offer:
Electric Blinds and Smart Blinds
And more!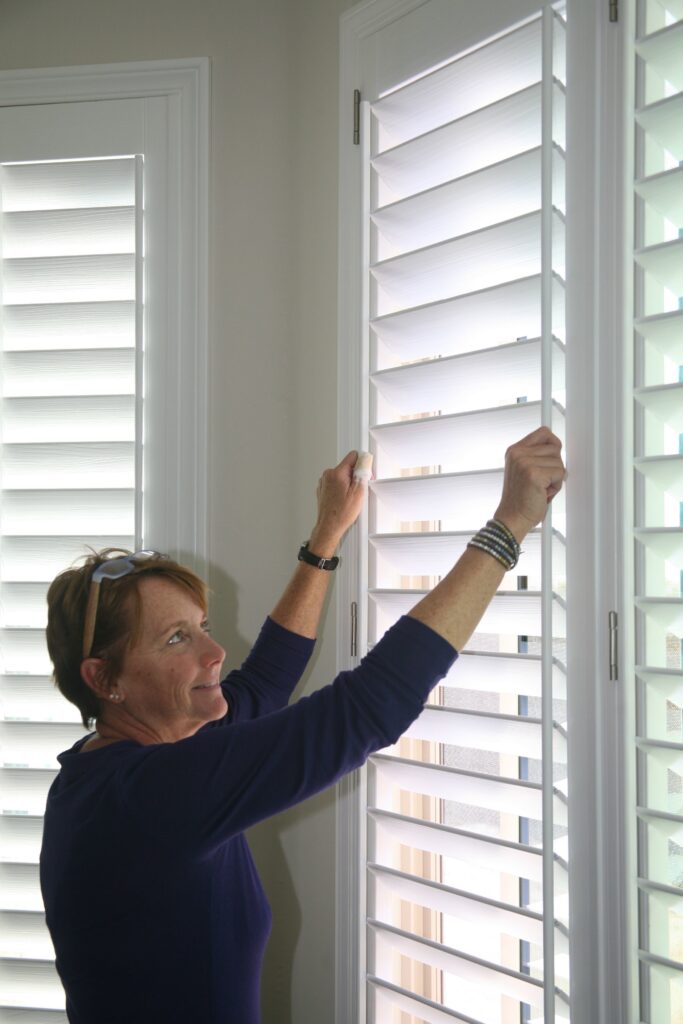 The links above link to full pages packed with info about the different sorts of blinds, shutters and window films available from Expression Blinds or you can give us a call on 0161 241 9686 or click through to the Contact Us page on this site to send us a message!
What Can I Expect From My Free Consultation?
Your free consultation is always a no-strings attached meeting, and never a sales pitch – our fitters are dedicated to making sure that you get the best window treatment for your needs, no matter what that is. That's why we never employ commission-based salespeople – we want you to have complete confidence in our fitters and to provide the best result that we possibly can for your shutters.
That means that your free consultation is just that – free!
So, once you've sent us a message on our Contact Us page, or phoned us on the number below, we'll set up a visit at a time that suits you, and your fitter will be in and out with minimal disruption to your day. While they're there, they'll be able to make all the necessary measurements that they need to provide shutters or blinds that fit perfectly, and they'll also be able to talk you through all of the varieties of shutter available, as well as the available colours and styles, and even other window treatments that you might want to pair your shutters up with, like perfect fit blinds or the new, discreet INTU Micro blinds.
You'll also get a quote in writing on the day of the consultation, so you'll always know the cost of the work in advance. With that all done and sorted, we'll be ready to get to work on your plantation shutters!
Where Are Expression Blinds Based?
Expression Blinds are based in a workshop in Lymm, Cheshire, and from that workshop, we've been providing blinds, plantation shutters and window films to the North West for more than ten years. We can fit window treatments as far as Liverpool, Warrington and Manchester, Chester, Blackburn, Stockport, Wigan & St Helens. No matter where you are, just get in touch with us!
Looking For More Information? Contact Expression Blinds Today!
You can get in contact with Expression Blinds at any time of the day or night using the contact form on our Contact Us page, or if you want to speak to us directly, you can call us on 0161 241 9686 between 9am and 5pm, Monday to Friday. A member of our head office staff will be happy to help you!