If you're looking for blinds fitters in Bolton, look no further than Expression Blinds. Our experienced team have been fitting custom blinds, shutters and other window treatments in Bolton and the rest of the North West for more than ten years, so give us a call today and arrange your free consultation!
Our blinds are built to last, with sturdy construction and solid materials that will stand the test of time – once your blinds are fitted, we want to make sure you won't need to worry about them again for years!
We always begin with a free consultation to make sure that our fitters get the chance to take all the necessary measurements and to help talk you through all of the available options for your window treatments, to help make sure that everyone gets exactly what they want.
Wide Range of Blinds Types Available in Bolton
The window blinds we fit are available in a wide range of styles, materials and colours to suit all tastes. We can also offer window blinds with blackout lining if you want complete light control, or patterned window treatments for that little bit of added style to suit your décor theme – it's a bewildering array of choice, so if you need help deciding what would look best on your window give us a call today!
Our window blinds in Bolton aren't just for keeping the light out, either – they also help to boost your home's energy-efficiency and can help make your home or business more comfortable by reducing the amount of heat lost through windows in the colder months, and reducing the demand on your cooling systems in the summer by restricting the amount of sunlight that's getting in. You might be surprised how much your blinds can help to reduce heating costs without compromising on light control, so you can enjoy enhanced insulation and don't have to lose any of the benefits that ordinary window blinds offer.
One of the most popular window blinds types that we offer is perfect fit window blinds (some varieties of these are also known as "top down bottom up" blinds). These are ideal if you have a window that doesn't quite match any other window in your home or office and need something custom made to suit it perfectly.
Pleated window blinds in Bolton are also extremely popular due to their stylish and practical design, but like many other blinds configurations, they can be a nightmare for people with limited mobility or other disabilities because of the need to pull them up and down by hand. Our cordless window treatments allow you to use an electric window winder so there's no need to worry about struggling with window blinds anymore, or you can opt for a completely smart system that responds to times or light levels!
Expression Blinds also offer a wide range of other window treatments, including shutters and vertical blinds. If you would like more information or a free quote on window blinds in Bolton, please give us a call today on  0161 241 9686 or send an email to info@expressionblinds.com and we'll be happy to help you out!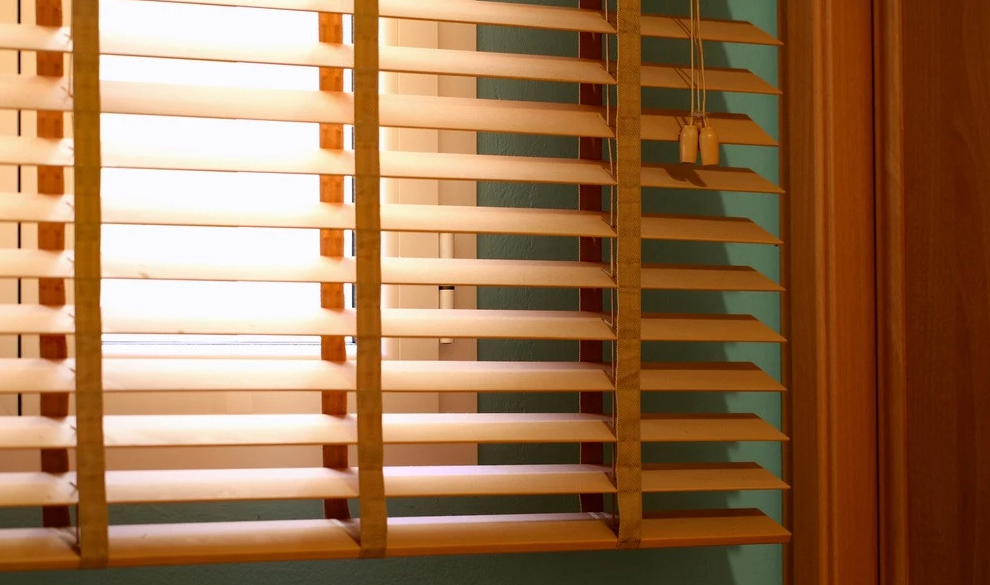 Book A Free Consultation
If you need help deciding what would look best on your windows, our experts will be happy to help!
Before your free consultation, you'll speak with your fitter to find a time that suits you, and then they'll come out to you, so that they can take a look at the windows in question and take the exact measurements that we'll need to ensure a perfect fit every time. It's a no-obligation, no-cost consultation, so you'll be under no pressure to buy, and we NEVER use commission-based salespeople.
Your fitter will also be able to talk you through the full range of blinds available from Expression Blinds, including the advantages and applications of different blinds types, materials, colours and patterns, to ensure that you get the best possible blinds for your home or office. Once you've decided what you'd like, you'll receive a quote in writing that day, and we'll be ready to start work!
What Blinds Types Do Expression Blinds Offer?
Expression Blinds are a custom blinds fitting service that's operated in Bolton and all across the North West for more than ten years. With more than a decade of experience, our experts can deal with any job you might have, whether that's one small fitted blinds set for a door, or giant custom blinds for a stadium!
Our fitters can travel all over the North and North West of England, so just give us a call and we'll arrange your consultation, wherever you are!
In addition to window films, shutters and curtains, Expression Blinds can offer:
Electric Blinds and Smart Blinds
And more!
Those links will all take you to detailed pages where you can red more about the different blinds, shutters, curtains and films available in Bolton from Expression Blinds, or if you'd rather just speak to one of our expert team directly, you can give us a call on 0161 241 9686 or head on over to the Contact Us page on this site to send us a message!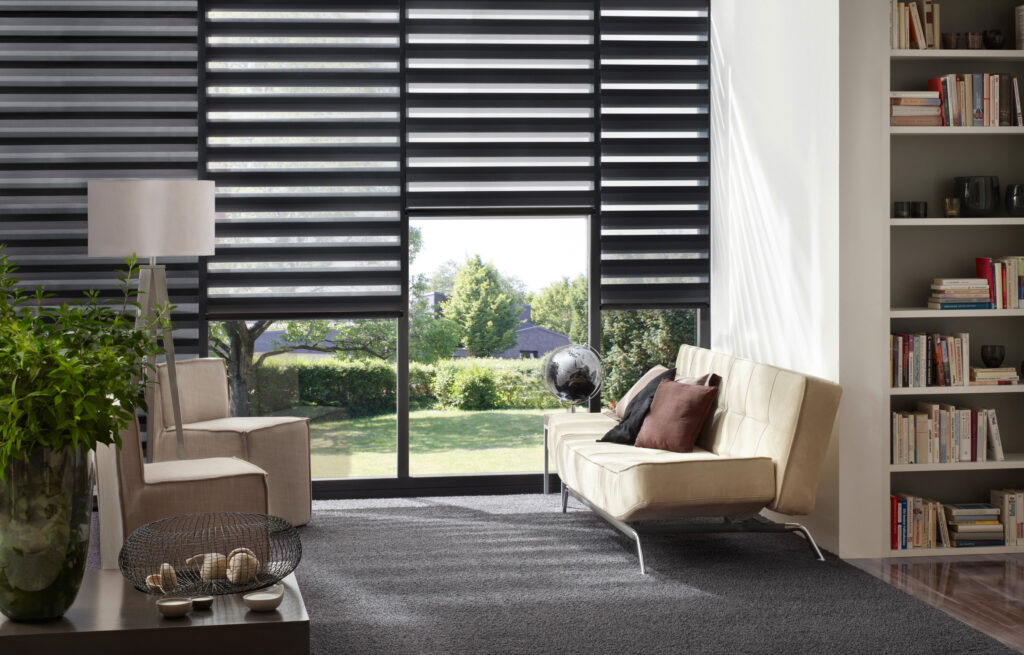 Where We're Based
Expression Blinds are based at our workshop in Lymm, in Cheshire, which means that we can fit blinds, curtains, shutters and window films all over the North West, from Liverpool, Warrington and Manchester, to Chester, Blackburn, Stockport, Wigan & St Helens. No matter where you are in the North West, you can get in touch with us to book a free, no-obligation consultation today0 – we'd love to hear from you!
Looking For More Info or Just Want Some Friendly Advice? Contact Expression Blinds Today!
If you're based in Bolton and looking for a new set of blinds that you can rely on for years to come, look no further than Expression Blinds! We can provide anything from curtain hanging to a full set of integrated, Alexa-controlled smart blinds, so get in touch with us any time to find out what we can do for you! You can reach our head office on 0161 241 9686 between 9am and 5pm, Monday to Friday, or you can go to the Contact Us page on this site to send us a direct message at any time of the day or night. We look forward to helping you!