We talk a lot about Perfect Fit Blinds here at Expression Blinds – and that's for good reason. These blinds are some of our favourites to install, with incredible versatility, efficacy and layering potential, and a great look. They've got a whole host of advantages over other blinds types, and are a popular option for any home or business, regardless of the décor style. Whatever your needs, perfect fit blinds could be the ideal choice for you – so read on to find out more!
Reasons To Consider Perfect Fit Blinds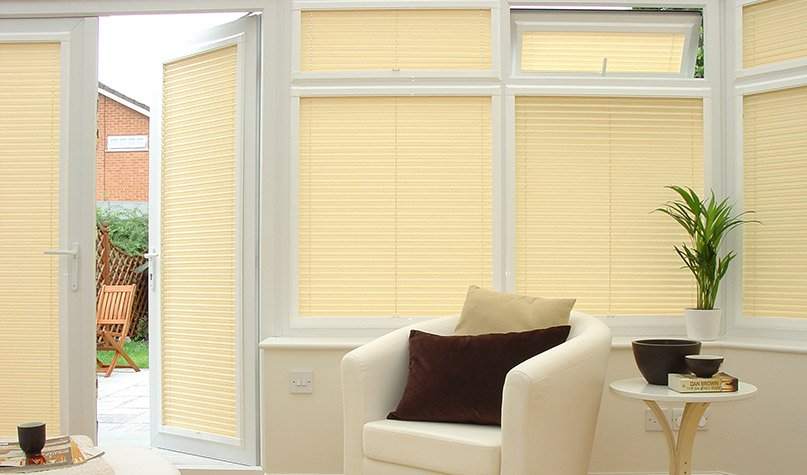 Perfect Fit Blinds Are Very Versatile
Perfect fit blinds snap onto your window frame itself, creating an exact seal to the window – hence the name "Perfect Fit". This exact fit makes them extremely versatile, and when fitted by an experienced blinds fitter like Expression Blinds, they can be fitted to any window you like. Controlling light levels is easy and effective, as the blind can be set to any height you need just by pulling it up or down with your hand, and the materials can be blackout-level to cut out light completely or a more translucent material to allow ambient light through when closed – whatever you want them to be!
They're also easy to pair with other window treatments, since they're fitted right against your window and have a very low profile, so they won't interfere with curtains, shutters, or even some other blinds types!
They're Quick And Easy To Install
As we mentioned above, perfect fit blinds clip into the window frame itself, with no screws or nails, making them quick and easy to install. Your blinds fitter will already know which windows to fit and their exact dimensions thanks to our free fitting consultation, and they'll find an installation time that suits you and fits around your schedule, to make things as easy as possible!
Perfect Fit Blinds Are Safe And Easy To Maintain
There are no hanging cords or cables with perfect fit blinds, so they're an excellent choice for homes with children or pets. Everything is contained within the blinds frame itself, and they're even easy to clean and maintain – just wipe them down with a wet cloth when necessary.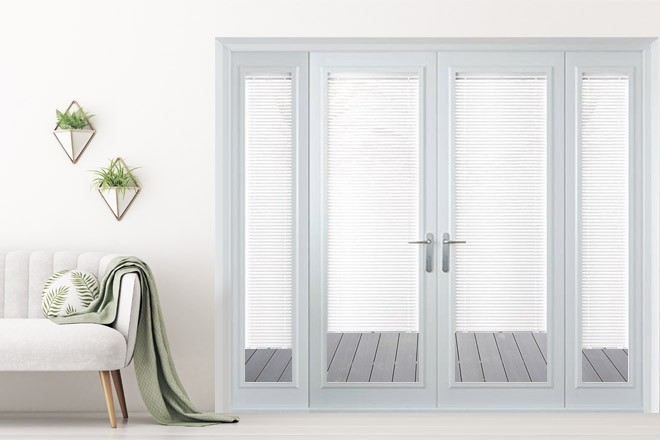 There's A Huge Range Of Options Available
We have a huge range of perfect fit blinds available, in a variety of different colours, materials and patterns, so no matter what your needs or style, we're confident we'll have the perfect fit blinds for you! Our fitters will be happy to go through all of our available materials and patterns with you during your consultation, and can advise you on what might suit your needs best.
All of our jobs start that way – with a free, no-obligation consultation with one of our expert blinds fitters, where you can learn more about all the available options, and you'll get a quote in writing that day if you do decide to go ahead.
Wherever you are, give us a call today – our fitters can work all over the North West, and they'll be happy to help!
Can Expression Blinds Offer Other Blinds Types?
Expression Blinds don't just fit perfect-fit blinds – we also stock a range of other blinds, shutters and window films for our customers.
In addition to perfect fit blinds, Expression Blinds can offer:
Electric Blinds and Smart Blinds
And more!
The links above link to full pages where you can learn more about the different sorts of blinds, shutters and films available from Expression Blinds, or you can give us a call on 0161 241 9686 or pop on over to the Contact Us page on this site to send us a message!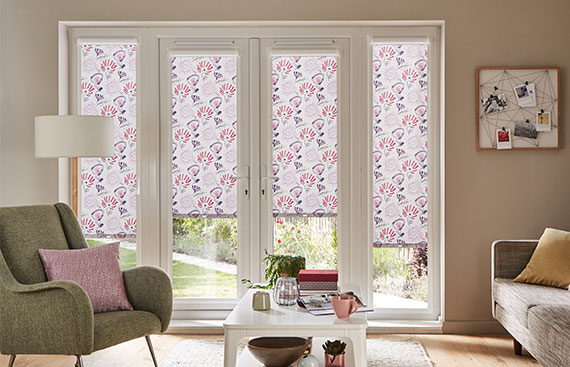 What Can I Expect From My Free Consultation?
At Expression Blinds, we will never employ a commission-based salesperson. We think that the quality of our work should be allowed to speak for itself, and never want to pressure a customer into making a decision that's not perfect for them. That means that your free consultation has no strings attached whatsoever, and you'll never face any pressure to choose a particular option – our blinds fitters are dedicated only to finding the best option for you, no matter what that is!
Once you've contacted us by calling us or sending us a message on our Contact Us page, we can sort out a date and time that suits you to send out one of our expert blinds fitters. Once they're there, the fitter can take careful measurements of the windows or doors you'd like blinds for. This helps make sure that we'll be able to provide a perfect fit on your blinds!
They'll also be able to talk you through all of the available options – not just for blinds but for materials and colours, and non-blinds options like window films or plantation shutters too, so that you know exactly what's available to you and can make the best possible decision for your needs! They'll be able to expert advice, and will then provide a written quote on the same day, so you'll know exactly what the cost will be before any work starts. Once that's all done, it's time for us to get to work!
Where Are Expression Blinds Based?
Expression Blinds have been operating in the North West for more than 10 years, based in our workshop in Lymm, Cheshire. From there, we fit blinds, shutters, window films or curtains as far as Liverpool, Warrington and Manchester, Chester, Blackburn, Stockport, Wigan & St Helens. No matter where you are, just get in touch with us – we'd love to help you get the blinds of your dreams!
Looking For More Information? Contact Expression Blinds Today!
Feel free to get in touch with us any time on our Contact Us page or give us a call on 0161 241 9686 between 9am and 5pm, Monday to Friday. One of our friendly head office staff will be happy to help you!