In the modern day business world, your design is everything to your customers. The interior of your store can make or break your company, so it's important to get it right. Commercial Blinds can be a big part of that. You want to make a good impression to your customers when they look through your window; and we can help you to do that.
Our industry expertise in the blinds world is second to none, and it's allowed us to be part of constructing some beautiful projects for clients over the years.
Blinds for businesses are different to fitting blinds for someone's home. There's a lot more thought and work that has to go into it as the scale of the project is typically bigger than personal quotes. We've worked on projects for a number of businesses that range in size from single offices to entire housing estates, so it's safe to say you'd be putting yourself in capable hands.
We have a stunning range of blinds to choose from, and due to our diverse portfolio we're able to help you come to a decision on which blinds work best for you.
How does it work?
It'll begin when you contact us through our form or by phone. We'll arrange a time for us to discuss your businesses design needs further.
Then we'll try to understand what you want from this. We'll ask you about your business & your vision for it. We'll then offer you suggestions.
After we've had a discussion we'll arrange a time for us to come back in to measure your frames and install the blinds that suit you best.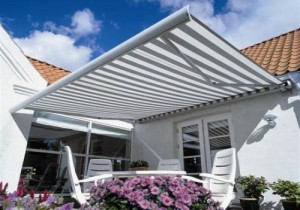 Protection from Expression
We supply our commercial blind fabrics with an SPC (solar protective coating), which helps to greatly reduce glare and heat, making the workplace a safer, more comfortable environment. This is particularly beneficial for members of your staff that are using computer screens; the reduction of glare on computer screens reduces the dangers of eye-strain and other related conditions.
All our commercial fabrics contain the Easy Wipe property, making it easier for you to clean them.
Over the years, Expression Blinds has worked on several commercial blind projects. Here are some examples of the different kinds of installations we've completed: