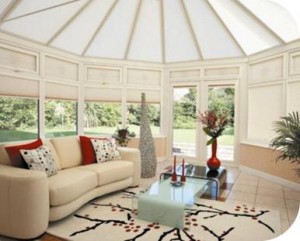 In today's window blind marketplace, the choice available can sometimes be overwhelming. It can be difficult to even know where to start! At Expression Blinds, we pride ourselves on offering impartial, practical advice to guide you through the myriad of options available to you, and this can be taken advantage of through our free choose at home service. We can also offer advice tailored to your specific needs over the telephone or by email, but actually seeing the room and talking through your requirements will often work best.  Hopefully, some of these helpful hints we've set out in this guide will set you down the right path of choosing your perfect window blinds.
What Are The Blinds For?
This might sound like a silly and obvious question to ask, but believe it or not, many people don't actually give this point proper consideration. Reasons for buying window blinds can vary greatly, and may include the following:
Privacy
Function (ie glare/heat reduction)
Budget
Decoration
Security
By firstly identifying the key function you would like the blinds to perform, this can make selecting the right blind much easier.
Privacy
If you require blinds for privacy, then most of the main blind ranges will work well for you. If you are choosing a fabric blind, we would not recommend the 'sheer' fabrics as these can be seen through, especially at night time. From our experience, vertical and venetian blinds work very well as they can not only be fully closed for privacy, but also tilted on an angle, which still allows light to come into the room whilst maintaining the privacy. Roller blinds are particularly effective for bathrooms and kitchens as they provide privacy whilst keeping the window sills free for ornaments and storing utensils.
Function
This is very often the most important consideration for the selection of the right window blinds. If the aim is to reduce glare, then a performance fabric as a vertical or roller blind can work really well. If the aim is to block out light, then blackout roller or roman blinds are effective and can make the room substantially darker. To reduce heat in a conservatory, perfect fit pleated side and roof blinds look stunning and can reduce the heat in summer AND retain heat in winter, making the year-round environment more comfortable.
Budget
The amount of money available can sometimes restrict the options  for the blinds. Indeed, ranges such as roman and perfect fit may prove more expensive and not the wisest option if you are wanting to keep the cost to a minimum. If the budget is tight, we have some excellent basic vertical and roller fabrics that will look great, perform well, provide privacy and go easy on the wallet! We offer all blind ranges at competitive prices, and Venetian and even Wooden blinds are more affordable than many people realise. Contact us if you have a specific budget in mind, and we'll let you know the options available.
Decoration
Window blinds can provide a real focal point to a room, and make a design statement if desired! We have some beautiful range of roller and roman prints to choose from, in a selection of vibrant and colourful prints. Aluminium venetian blinds are also available in a stunning range of colours and finishes, and our wooden ranges have some lovely white, cream and black gloss finishes to create maximum visual impact. Also, the beautiful vision roller blinds can make a real statement whilst being practical too.
Security
Window blinds very often work brilliantly from a security perspective, and some of our customers have been recommended to us through the police. If you go away for a couple of weeks, if you keep your curtains drawn, it becomes quite obvious that you are not in if they are drawn inthe same position for a few consecutive days. However, if you have vertical or venetian blinds, you can keep them partially closed, providing privacy whilst not making it obvious that you are not home. We have had some great feedback from customers regarding the effectiveness of vertical and venetian blinds for security.
For more information and advice, get in touch with us today! Call 0161 241 9686 or email neil@expressionblinds.co.uk