The sun is shining and the World Cup is well under-way! With the beautiful weather we're having it seems a shame not to enjoy the lovely view from outside whilst watching England play football in Brazil live from your living room.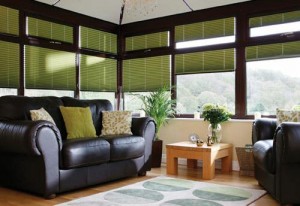 Unfortunately that's sometimes not the case. When the sun is blazing through your window and shining directly into your eyes, shutting the curtains, sitting in the dark and keeping the sun out seems more tempting than not.
Fear not, Expression Blinds has the perfect solution for you! What you need is a happy medium and pleated blinds offer just that.
Pleated Blinds vs Direct Sunlight 1-0
A pleated blind screens your home from harmful rays of sunlight while allowing the right amount of light to enter a room to bask a natural glow. Inevitably, you receive the best of both worlds.
Pleated Blinds vs Annoying Glare 2-0
When the sun is shining and beaming directly through your windows into your eyes, it can be extremely blinding and frustrating. It may even prevent you from enjoying the World Cup shenanigans on your television or computer screen! By installing pleated blinds, the glare can be reduced by 80% depending upon the fabric selected.
Pleated Blinds vs Unwanted Heat 3-0
During the summer months you may find that your home is blazing hot because your windows are letting in unwanted heat. This is easily prevented with the addition of a pleated blind from Expression Blinds. With the right fabric choice, your pleated blind will achieve an optimum environment during all seasonal periods.
Pleated Blinds vs Nosey Neighbours 4-0
Pleated blinds allow for an outside view whilst providing complete control over privacy levels. This means that you will be able to enjoy the football with the outdoor sunshine, without observers looking in – great for some Daniel Sturridge celebratory goal moves!
Pleated Blinds vs Dated Window Coverings 5-0
You may think that pleated blinds are a little outdated or not suited for your lounge area. We disagree. With Expression Blinds you're bound to find a pleated blind which matches your interior and looks simply stunning hung at your window. Our fabulous range of pleated blinds contains an array of beautiful fabrics, patterns and textures.
With Expression Blinds You're a Winner
If you're l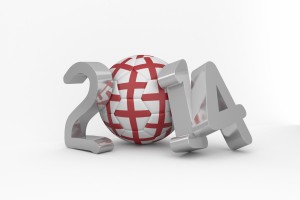 ooking to switch to pleated blinds this summer and would like to find more information, contact Expression Blinds today to arrange your no obligation, choose at home appointment. Alternatively, if you still need convincing that pleated blinds are the right option for you, browse through our comprehensive collection of pleated blinds.
Now let's hope England is as big of as a hit on the Brazilian pitch, like our pleated blinds are in the summer heat!